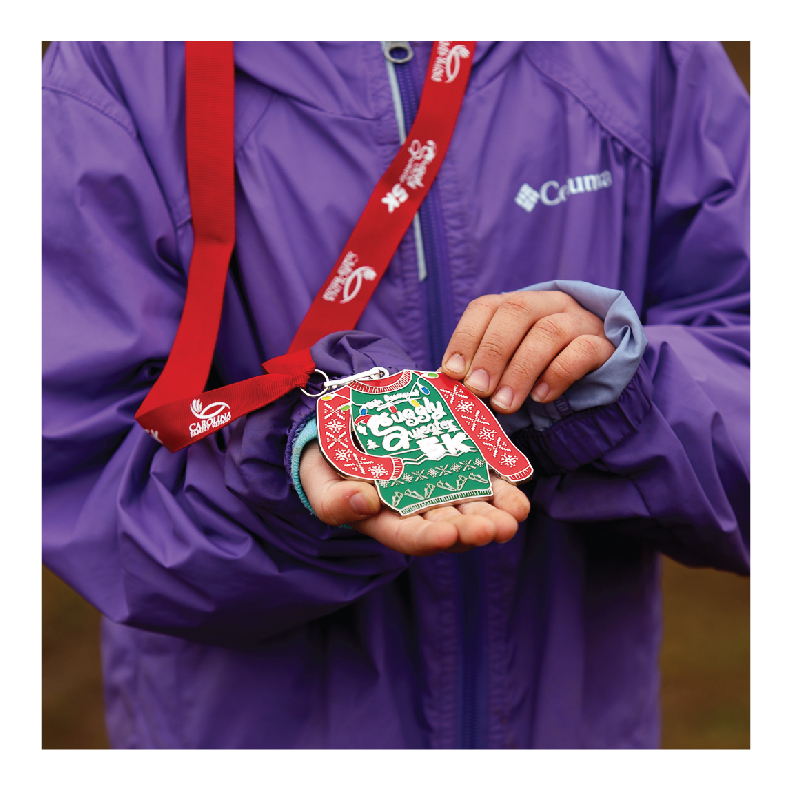 The Saturday before Christmas is when The Meg's Foundation hosts a 5K Ugly Sweater race. The event is Sponsored and organized by Perfect Promotions & more (PP&m).
PP&m helps by running the social media for this event, managing simple website, creating graphics and artwork, producing prizes for participants, creating t-shirts, banners, hats, medals and other items!
The Suggly Sweater 5K is now the largest 5K event in Holly Springs and had over 1100 participants last year, which helped to raise close to $25,000 for the Meg's Smile Foundation.